Welcome to our website!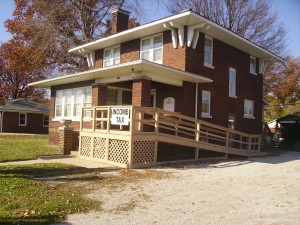 Buenger Accounting has been serving the Granite City and Southwest Illinois area for over 50 years and we take pride in our excellent service and extensive tax knowledge and experience.
Tax Season 2014 is over.

You now have 3 years in which you can amend your tax return or be assessed extra tax from the IRS. 
We are open year round to answer your questions and help with payroll, sales tax, and tax planning questions.    Closed Fridays during off-season.
Upcoming deadlines:
 June 15th- second quarterly payments due to IRS and states
June 30th- end of the second quarter.  A good time to review income and adjust estimates if necessary.
September 15th- third quarterly payments due to IRS and states.
September 15th- extension deadline for 2014 for corporations and partnerships
October 15th – extension deadline for all personal 2014 income tax returns.
December 31- end of the year- deadline for charitable contributions and other deductions to count towards 2015 taxes.
Please, feel free to browse our website to see the various services we offer as well as the many helpful resources we provide. When you are ready to learn more about what we can do for you, we encourage you to contact us.