Welcome to our website!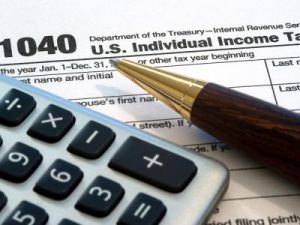 Buenger Accounting has been serving the Granite City and Southwest Illinois area for over 50 years and we take pride in our excellent service and extensive tax knowledge and experience.
Tax season 2016 is upon us.  We are now available to prepare
your 2016 income tax returns.  Buenger Accounting services individuals, partnerships, non-profits, estates, trusts and corporations.  Call today to make your appointment.
Due to increased screening for identity theft purposes, many tax refunds will not be available until mid to late February 2017.  We can file your return before then, but refunds are expected to be later than in previous years.
Upcoming deadlines:
December 31- End of tax year 2016.  All donations, taxable sales, and IRA withdrawals up to this date will be covered on 2016 returns.
January 16th- Last date for Federal and Illinois estimated tax payments.  If you owe above a certain amount, estimated tax penalties will apply.
January 23rd- The first day that the IRS will accept electronically filed returns.
January 31st- Deadline for form W-2 and 1099 to be filed by all businesses.  (This deadline has been moved up from past years.)
February 15th- Deadline for consolidated 1099 forms to be sent by brokerage companies (Many companies will get extensions on this)
March 15th- Deadline for filing returns for S-corporations and partnerships.  The partnership deadline has been moved up from previous years.
April 18th- Deadline for individual tax returns or extensions.  Deadline for C Corporation returns.  Deadline for individual estimated payments for the first quarter of 2017.
October 16th- Deadline for extended tax returns.
Please, feel free to browse our website to see the various services we offer as well as the many helpful resources we provide. When you are ready to learn more about what we can do for you, we encourage you to contact us.