Welcome to our website!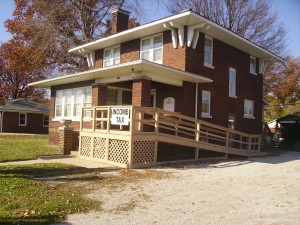 Buenger Accounting has been serving the Granite City and Southwest Illinois area for over 50 years and we take pride in our excellent service and extensive tax knowledge and experience.
Tax Season 2014 has begun

The Affordable Care Act is in full force for 2014 Income Tax Returns.  Contact us for all of your ACA questions.
Upcoming deadlines:
 January 15th- final quarterly payments due to IRS and states
 January 20, 2015- First day that tax returns will be accepted by the IRS.  First day for electronic filing
February 2- Deadline for forms w-2 and 1099 to be issued for 2014.  Deadline for 4th quarter payroll tax payments for businesses.
February 15th- Open Enrollment ends on Healthcare.Gov for 2015 marketplace plans.
March 16th- Deadline for Corporate tax returns for 2014.
April 15th- Deadline for all 2014 personal tax returns or extensions.
Please, feel free to browse our website to see the various services we offer as well as the many helpful resources we provide. When you are ready to learn more about what we can do for you, we encourage you to contact us.