Welcome to our website!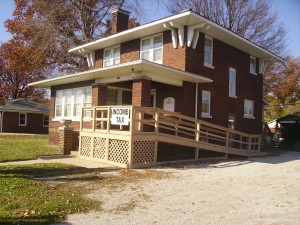 Buenger Accounting has been serving the Granite City and Southwest Illinois area for over 50 years and we take pride in our excellent service and extensive tax knowledge and experience.
Tax Season 2015 is about to begin!

We will begin our tax season hours in mid- January.  Call us or email us for any questions about filing your taxes this year.   Thank you for your business.
Upcoming deadlines:
 December 31st- Deadline for charitable contributions and all other cash transactions that will count for 2015.
January 15th- Deadline for 4th and final estimated tax installment for Federal and States.
January ??- First filing date of tax season.  Depends on passage by congress of tax extenders bill.
February 1- Deadline to send out form w-2, form 1099 MISC and 1099R to all recipients.
March 15th- Deadline for 1120 Corporation returns- both S and C corporations. 
April 18th, 2016  Deadline for Individual and Partnership returns for 2015.  Deadline for retirement contributions to IRA accounts.
October 18th- Extended deadline for individual form 1040 if extension is filed by April 18th.
Please, feel free to browse our website to see the various services we offer as well as the many helpful resources we provide. When you are ready to learn more about what we can do for you, we encourage you to contact us.