Home
Welcome to our website!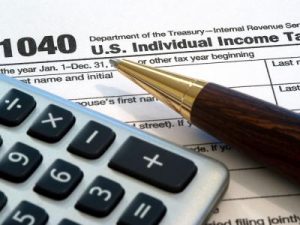 Buenger Accounting has been serving the Granite City and Southwest Illinois area for over 50 years and we take pride in our excellent service and extensive tax knowledge and experience.
The  Tax Cuts and Jobs Act is now law and will affect all tax returns for tax years 2018 and beyond.  There are a wide variety of changes that will alter how businesses and individuals are taxed going forward.  The 2017 tax year is not affected.  When you come in this year, bring all your questions about what the new law means to you and your family, and we will help you estimate your net taxes for 2018.
Tax season 2017 is here! The IRS begins accepting returns electronically on January 29th.  Refunds will be received within 3 weeks for most people, though those receiving the Earned Income Tax Credit or Additional Child Tax Credit will have to wait until late February for their refunds.
 We prepare individual, corporate, partnership, non-profit, estate, trust, and payroll tax returns.
If you were involved in the Equifax data breach, take steps now to protect your identity. For more details, visit https://www.consumer.ftc.gov/blog/2017/09/equifax-data-breach-what-do
Please, feel free to browse our website to see the various services we offer as well as the many helpful resources we provide. When you are ready to learn more about what we can do for you, we encourage you to contact us.