Home
Welcome to our website!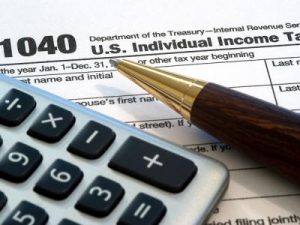 Buenger Accounting has been serving the Granite City and Southwest Illinois area for over 50 years and we take pride in our excellent service, reasonable prices, and extensive tax knowledge and experience.
Tax season 2019 is coming soon.  The IRS will begin to accept 2019 Tax returns starting on Monday, January 27th.
At that time we will observe our tax season hours:
Monday-Thursday 9-7
Friday 9-6
Saturday 9-4
As in past years, all federal and state income tax returns are due on April 15th, unless you file an extension.
We offer thorough and professional tax filing of personal, corporate, partnership, fiduciary and non-profit tax returns.  This includes follow-up advice later in the year if you get an IRS letter or have questions.  Pricing depends on the complexity of the return. Call or email us for appointments or drop-off service is available for established clients.
We can also help with amended returns for the three years that the IRS will still take changes- 2016,2017, or 2018.  If you don't think those were done right, we'll gladly look at them for you.
To top it off, we offer planning for 2020 and beyond as far as business planning, estate planning, retirement, higher education, and estimates so you can stay ahead of the game as much as possible.
For employers, we offer 1099 and w-2 filing, as well as payroll tax filings and bookkeeping help all year long.  For employees and retirees we offer help with the confusing new w-4 withholding forms so you don't end up short at tax time.
And if you are dealing with the IRS now about a disputed return, we can obtain and interpret your tax transcripts so you know everything that they know.
New tax law changes are always in the works.  We offer a free newsletter and you can subscribe here:
The IRS offers a helpful calculator for withholding if you are having trouble with the new w-4:
Tax and social security scams are unfortunately still a scourge and we all need to be on alert.  For more:
Thank you for your patronage with Buenger Accounting and we look forward to serving you in the future!